Author: Patch Packrat
Does anyone remember this story from a few years ago, about a coyote who wandered into a Quizno's shop, inadvertently starring in one of the best viral sandwich and drink ads ever?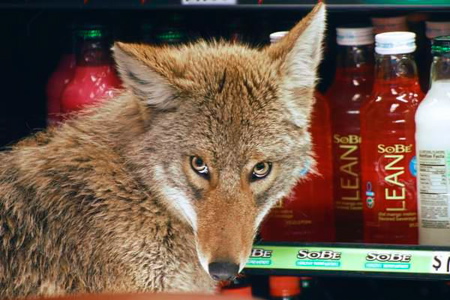 "Roadrunner sandwich please, hold the mayo."
Across the world, wild and feral canines make cities their own.
Find the full article here: flayrah – furry food for thought
Creative Commons: Full post may be available under a free license.