Author: Isiah Jacobs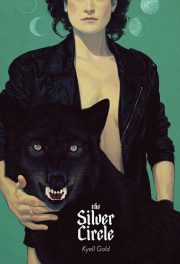 This is the last interview for a while, I swear! I had the pleasure of interviewing Kyell Gold on his latest publication, 'The Silver Circle'. My questions and comments are not to be taken seriously.
Isiah Jacobs: Good evening, Kyell Gold! Thank you so much for joining me tonight. It's nice to have you on the show, at last!
Kyell Gold: Thanks! Glad to be here.
Isiah Jacobs: So, you've recently come out with your latest book, The Silver Circle. I assume that's a term for some sort of gay cult?
Kyell Gold: Actually, you are correct. It's an underground society of homosexual activists that was formed in northern Germany in the late 1800s to attempt to bring back the Holy Roman Empire. But that's not what this book is about. In this case, it's an allusion to the moon, and the metal silver, because the book is about werewolves.
Isiah Jacobs: But having read it, it has more than just werewolves, doesn't it Kyell?
Kyell Gold: It does. It also includes female characters. It even stars a female character.
Isiah Jacobs: And a straight relationship.
Kyell Gold: Potentially two, in fact.
Isiah Jacobs: Who are you and what have you done to the real Kyell Gold?
Find the full article here: flayrah – furry food for thought
Creative Commons: Full post may be available under a free license.