Author: dronon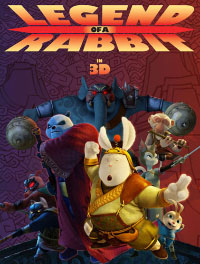 Part of my fate in the fandom seems to involve finding bad foreign animated films. Granted, most folks in the fandom couldn't be bothered to know about them anyway, but if I can stop even a handful of people from wasting their time, that's a good thing.
So: Don't bother watching Legend of a Rabbit (trailer).
Find the full article here: flayrah – furry food for thought
Creative Commons: Full post may be available under a free license.