Author: RingtailedFox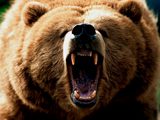 This is becoming unbearable…
A bear has been implicated in the discovery of human remains on a remote logging road in British Columbia. The body has been positively-identified as convicted murderer Rory Nelson Wagner (aged 53, of Kamloops, BC). It is currently unknown what the cause of death was, but the BC Coroner has ruled out suicide.
Hunters first came across the remains after discovering Wagner's abandoned Volkswagen Jetta sedan on the road, and later discovered his buried and partially-consumed body.
Find the full article here: flayrah – furry food for thought
Creative Commons: Full post may be available under a free license.