Author: crossaffliction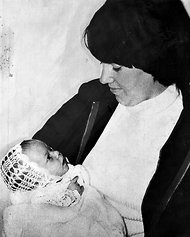 After thirty years, it turns out, yes, dingoes really did eat that baby. At least that was the finding of Australian coroner Elizabeth Morris today, as quoted by the New York Times: "The cause of her death was a result of being taken by a dingo."
The bizarre disappearance from Ayer's Rock of infant Azaria Chamberlain in 1980 led to her mother, Lindy, being convicted of murder in 1982, despite Lindy's claims that dingoes had killed the baby. When Azaria's jacket was found four years later near dingo dens, however, Lindy was released. Finally, this year, a fourth inquest was taken.
Find the full article here: flayrah – furry food for thought
Creative Commons: Full post may be available under a free license.