Author: Patch Packrat
The 42nd anniversary of San Francisco Pride happened this weekend. People from all over the world filled the city to celebrate. It was too large and fabulous for words, so I can only personally comment about fursuiting at some street parties. There was no organized furry event or mission, just a good opportunity to wear a costume.
The last organized furry participation was a float in the 2005 Pride parade, arranged via BAF and its mailing list. (I hear there was drama about connecting furries + LGBT, but it stayed internal, with positive reactions elsewhere.) Due to logistics and cost, it hasn't reoccurred.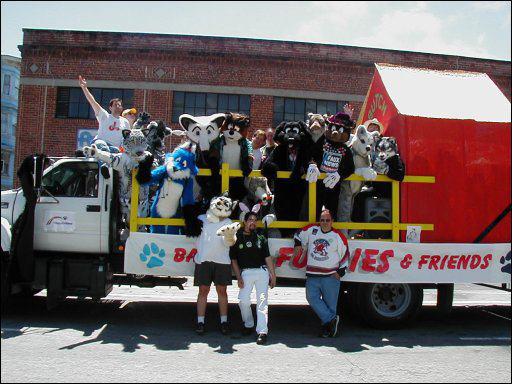 However, one of the organizers posted on Facebook: "The SF Pride committee bugs me every year to bring the Furries back, and that's just what I am going to do for 2013! That's right, for the 2013 pride parade there will be a Furry float!" (Yay!)
Find the full article here: flayrah – furry food for thought
Creative Commons: Full post may be available under a free license.