Author: Fred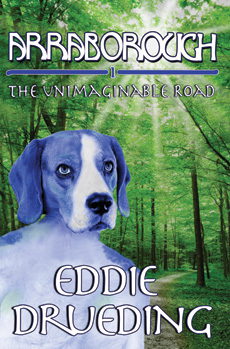 The Unimaginable Road, a.k.a. Arraborough, Book One, begins when six wandering animals coincidentally meet in a Blackwood Forest clearing near a mysterious abandoned house, on a prairie far from the nearest town, about a mile from the cliffs over the Balaba Ocean. The animals – cousins Slick and Slither Snake, Inkwell Pig and Wild Boar (also cousins), Tust Turtle and Hillany Chicken – have all been drifting through one animal region and city after another – Ellineste, Loragin, Thilomina, Hoglarotha, Serpenton – looking for someplace where they can feel safe.
To fill the heavy silence [around the campfire], the snake with vertical green stripes and the perpetual scowl says, 'I'm Slick. We're cousins. We went through a pretty bad time in the spring, back in Anilton. Slither had the idea that there must be a better, safer place to live, so …'" (p. 6)
They compare depressing notes, and Slither proposes that they build their own commune, a sanctuary, right where they are.
Melange Books, June 2012, trade paperback $ 14.95 (188 pages), e-book $ 5.99.
Find the full article here: flayrah – furry food for thought
Creative Commons: Full post may be available under a free license.