Author: Fred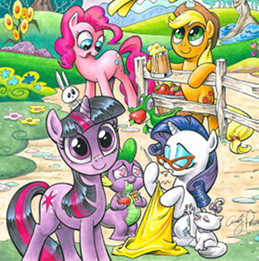 Wired magazine reports from the Comic-Con International just past that a My Little Pony comic book about Ponyville is coming in November from IDW Publishing. But will it be anthropomorphic?
Read more: Friendship is Magic on the Printed Page
EQD: My Little Pony Comic Series Announced
Comments from artist Andy Price
Find the full article here: flayrah – furry food for thought
Creative Commons: Full post may be available under a free license.