Author: GreenReaper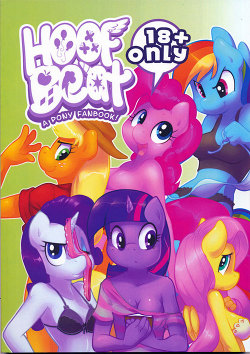 A copy of My Little Pony-themed erotica magazine Hoof Beat created by "popular furry artists" has been bid up to four figures at auction, with one day to go.
Two regular FurBuy users ran the price up to $ 826 over two days before new bidders joined in.
Another copy was recently sold for $ 150 on eBay, where the creators are listed as Sunshy, Wind Driven, Leche, Flanks and Don't Ask Spike.
The 58-page 10 5/8″x7 3/4″ softcover colour work, produced in a print run of 200, was originally sold for $ 25 at Anthrocon 2012 via the Club Stripes table.
Three comics are included, plus a number of pin-ups.
Find the full article here: flayrah – furry food for thought
Creative Commons: Full post may be available under a free license.