Author: Earl_Madness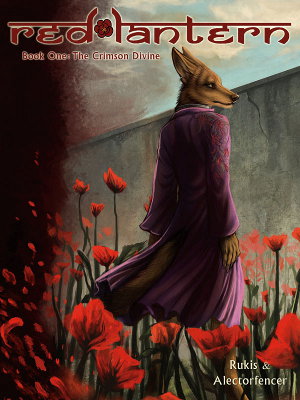 Today we look into the newest release from Rukis, Red Lantern: The Crimson Divine, a joint venture with AlectorFencer.
Volume 1 of a planned three-volume trilogy focuses on Amon and the circle of characters that surround him as he lives out his days on the chain of islands known as the Matta'atel Shanivaar (or String of Tears) as a professional male prostitute.
The work alludes to racial tensions between two warring nations and the conflicts that inevitably arise from such a situation. It is on sale at Sofawolf's website for $ 29.95.
Find the full article here: flayrah – furry food for thought
Creative Commons: Full post may be available under a free license.