Author: crossaffliction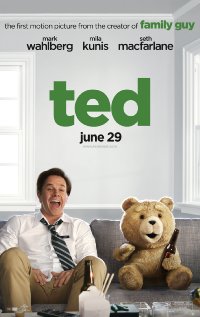 Ted is the first movie directed by Seth MacFarlane, most known for his role in creating the hit animated sitcom, Family Guy. I am not a fan.
The sad fact is that a lot of people are in fact fans, and yes, I believe that that is a sad fact. To be clear, I am not down on gross-out humor, and can enjoy it as well as anyone else. Heck, I have done standup comedy, and such gags were a standard part of my sets. Gross-out humor is not my problem with this movie.
The problem is it is pretty much exactly what I expected. It is probably exactly what you expected, too. So, if you expect to like this movie, go on and get your ticket. If not, you can pretend to be a snob with me and the other cool kids, okay?
Find the full article here: flayrah – furry food for thought
Creative Commons: Full post may be available under a free license.