Author: Fred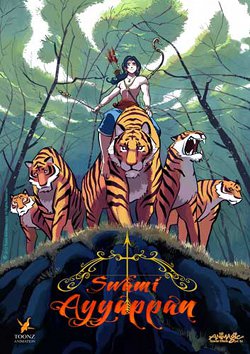 Anthropomorphic? Noooo … But how can you not like an animated TV movie about "'Swami Ayyappan', based on the life story of a boy 'Manikandan' who became one with God worshipped by millions"?
That is on Indian TV, of course. Animation Xpress for 2 July reports that,
Swami Ayyappan is slated to premier on national TV channels and subsequently distributed as DVDs during the upcoming Sabarimala season in various languages like Malayalam, Tamil, Telgu & Kannada. [What, no Hindi?]

Sabarimala is a place of pilgrimage that welcomes devotees irrespective of religion, caste or creed. [Not many Christians, I'll bet.]
Find the full article here: flayrah – furry food for thought
Creative Commons: Full post may be available under a free license.