Author: GreenReaper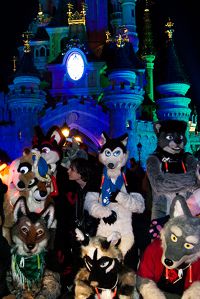 An annual trip to Disneyland Paris for fursuiters and friends will not occur in 2012, says event organizer Timduru.
While the park's Halloween rules allow costumes, this year saw the addition of a clause noting that officials might reject:
[...] the wearing of certain costumes, such as those fully covering the face and the head (translation)
Fursuiters have taken trips to Disneyland since at least 2003; the event attracted 60 attendees in 2011.
The status of amateur costuming in Disney theme parks around the world is mixed. Disney World in Florida has been known to turn a blind eye; California's Disneyland does not.
Find the full article here: flayrah – furry food for thought
Creative Commons: Full post may be available under a free license.