Author: Fred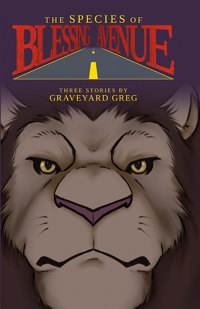 The Species of Blessing Avenue consists of three short stories: "The Species of Alone" and "The Species of Rivals", published by Smashwords in June and October 2010, and "The Species of Triumph", published here for the first time. All three feature Israel Kevinson, a hunky and gay teenager who lives on Blessing Avenue.
From the start, you couldn't tell that this was anthro fiction. And it isn't, exactly.
Sometimes I get philosophical when I'm dealing with the jocks, especially when I'm holding one of them by the ankles, suspending them over the toilet. This is what my dad calls a 'swirly', but seeing as how he's old I can't hold it against him for knowing such a corny name. Anyway, the reason for my getting all Socrates-like is this: a bully is someone who preys on those who are weaker, right? Well seeing as how I'm preying on the bullies who think they can pick on my friends, does that make me a bully? I don't think so, and neither do my friends. Maybe I'll take a class on it when I go to college because questions like that make me think. (p. 3)
There are references to Izzy's mothers blonde hair, and to bodybuilding and martial-arts videos with Arnold and Jet Li. It's not until p. 17 that Izzy turns into a lion – he's a werelion!
Dallas, TX, FurPlanet Productions, May 2012, trade paperback $ 9.95 (78 [+ 1] pages)
Find the full article here: flayrah – furry food for thought
Creative Commons: Full post may be available under a free license.