Author: crossaffliction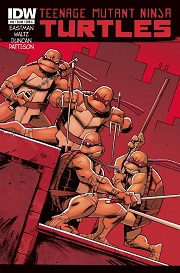 So, I guess I am starting yet another series of articles; this time coming around whenever my mail order supplier decides I have a big enough pile of comics on my pull list to pack up and ship out to me, so the books reviewed can be up two months old.
These aren't fandom-produced comics, but they obviously contain some sort of anthropomorphic animal.
This post covers 'Teenage Mutant Ninja Turtles #12′, 'Teenage Mutant Ninja Turtles Micro-Series #5: Splinter' and 'Wolverine and the X-Men #13′.
Find the full article here: flayrah – furry food for thought
Creative Commons: Full post may be available under a free license.