Author: Fred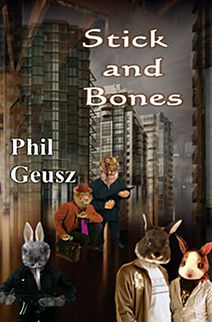 There are many stories in which bioengineered animal-people, bred to be a subservient labor class, turn out to be not so subservient and revolt for their freedom.
What next?
A lot, in Stick and Bones by Phil Geusz. Geusz has written numerous stories in which "genengineered" rabbit-people, bred to be timorous and docile, are pushed around until they can't take it any more. In Stick and Bones, the bunnies are not bred for docility. In fact, they are the baddest bad-asses around.
Melange Books, March 2012, trade paperback $ 14.95 (128 pages), PDF/HTML $ 5.99.
Find the full article here: flayrah – furry food for thought
Creative Commons: Full post may be available under a free license.