Author: Mister Twister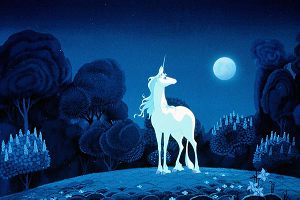 It is no secret that the most well-known concept of unicorns is from Europe, in the Middle Ages. In stories from that time period, the creature will be a walking snorting virgin detector with a… ehem… phallic symbol on its head. The horse with one horn will be for girls, and is always male.
Enter 1968: a peculiar book comes out, the likes of which the world had never seen before. The main character is a unicorn. And it is a mare. Female. And instead of having been created by God to detect "proper maidens", she is a semi-immortal creature with a different role in the world. The story centers on her search for her kind, while exploring the concepts of emotions, immortality, and the source of the latter.
In other words, this unicorn was completely different from the existing folklore.
So how did Peter Beagle's book, and the subsequent animated adaptation, change our view of unicorns? Give us your thoughts in the comments!
Find the full article here: flayrah – furry food for thought
Creative Commons: Full post may be available under a free license.