Author: Higgs Raccoon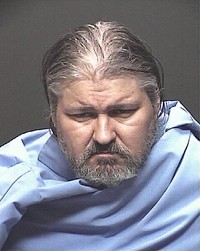 Old-school furry artist Mitch Beiro has been arrested after police say they found thousands of child pornographic images on his computer.
Beiro, 47, worked as a guard for a security company in Tucson, Arizona. In the furry fandom, Beiro's artwork has been published in Huzzah, Wild, and several other publications. A frequent attendee of furry conventions, he was a guest of honor at ConFurence 11 (2000), and married Minerva Mink at a joke wedding during ConFurence 12.
Tucson detectives started an investigation on Beiro in December 2011, as part of a wider investigation into the online sharing of child sexual abuse images via peer-to-peer internet networks.
The police served a search warrant on his home on October 3, and found "various computer related items, which contained thousands of files depicting the sexual exploitation of minors". He is being charged with 15 counts of sexual exploitation of a minor.
During the investigation, detectives also found that he was part of an unreported child molestation case in California.
Find the full article here: flayrah – furry food for thought
Creative Commons: Full post may be available under a free license.