Author: Fred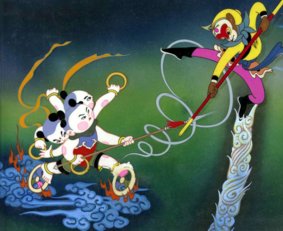 On Wednesday, October 17, there will be a rare screening by the Academy of Motion Pictures Arts and Sciences in the Linwood Dunn Theatre, 1313 Vine Street in Hollywood, of the 1961/1965 Chinese feature Uproar in Heaven (also translated as Havoc in Heaven), directed by Wan Lai-Ming and Tang Cheng at the Shanghai Animation Film Studio.
This film is considered the culmination of classic Chinese animation, and was completed and won several international awards just before the Cultural Revolution tore the Shanghai studio and the entire Chinese animation industry apart.
Find the full article here: flayrah – furry food for thought
Creative Commons: Full post may be available under a free license.