Author: Fred
Yes, there is still undiscovered Furry fiction out there. I ran across this now-twenty-three-year-old novel at the NASFiC in August 1999, and asked people about it there and at Aussiecon Three in Melbourne the next week. Nobody had ever heard of it, except for the dealer who was selling it, and Tim Powers who was accused of writing it.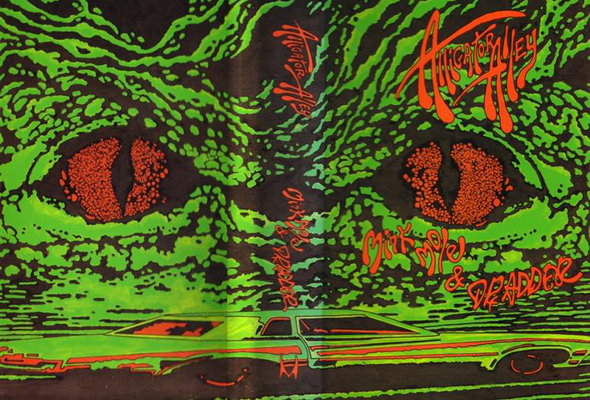 By 2011, nobody in Furry fandom had still ever heard of it. It had gotten some notice in s-f fandom in 1989, though, as a totally psychedelic s-f novel. Locus said that the two pseudonymous authors were really the single Timothy MacNamara.
Illustrated by Ferret and Don Coyote with an introduction by John Shirley and a postscript by Richard Kadrey. Scotforth, Lancs., Morrigan Publications, June 1989, 295 [+ 5] pages, hardcover £13.95; ISBN: 1-870338-60-X.
Find the full article here: flayrah – furry food for thought
Creative Commons: Full post may be available under a free license.