Author: Fred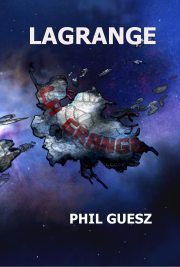 Lagrange is one of Phil Geusz's slighter pieces. The novella appeared in the Sofawolf Press magazine Anthrolations #8, November 2006, and was reprinted in the online Furry magazine Anthro #25, September-October 2009. Now here it is as a separate booklet from Legion Publishing in hardcover, trade paperback, or Kindle editions, your choice.
It may also be the only high-tech astronautical erotic comedy-drama that you ever encounter. Don't miss it.
Legion Printing, January 2012, hardcover $ 5.99+$ 5 s&h (91 pages), trade paperback $ 3.99+$ 5 s&h, Kindle $ 2.99.
Find the full article here: flayrah – furry food for thought
Creative Commons: Full post may be available under a free license.