Author: Fred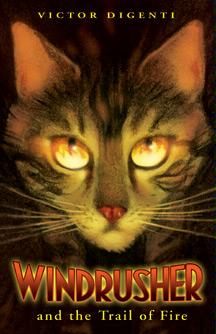 When I reviewed Windrusher and Windrusher and the Cave of Tho-Hoth for Anthro #9, January-February 2007, I did not realize that they were the first two novels of a trilogy. Windrusher and the Trail of Fire was published a year and a half later, but I only found out about it recently. Better late than never, as they say.
Read my review of the first two novels for background information. This novel begins with Tony/Windrusher having a portentous dream/nightmare in which he is Storm Wing, one of the earliest and most heroic of all cats. After two adventures, Windrusher no longer dismisses such dreams as his imagination. Somewhere, somehow, an overwhelming disaster is about to engulf many cats. Wind will be led to the site, whereupon it is up to him to do something about it.
Flagler Beach, FL, Ocean Publishing, August 2008, trade paperback $ 15.95 (305 [+ 4] pages), Kindle $ 6.99.
Find the full article here: flayrah – furry food for thought
Creative Commons: Full post may be available under a free license.