Author: Fred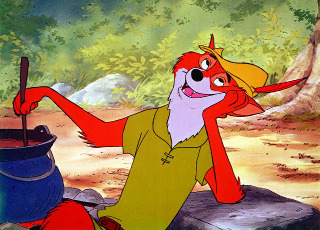 Disney's 1973 Robin Hood with Robin as an anthropomorphic fox has been revered by Furry fans for decades. Many early fans credit it as what first got them interested in anthro animals.
This is us. Animation veteran critic Martin "Dr Toon" Goodman has just written an article for the Animation World Network on "The Animation Critic's Art: Taking the Heat", in which he reveals that in 2003, he was asked to name the worst Disney feature ever made. He chose Robin Hood.
Many Disney fans have since reviled him, but in subsequent pages he defends his choice. And, from an animation if not a Furry standpoint, he argues a good case. What do you think?
This article is also pertinent to all the discussion lately on whether there should be more criticism in Furry fandom. (And don't miss my AWN review of The Art of Rise of the Guardians.)
Find the full article here: flayrah – furry food for thought
Creative Commons: Full post may be available under a free license.