Author: GreenReaper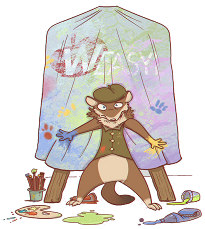 New art site Weasyl has been taken down after just a day online, while developers "work on some obvious issues".
The site's support forum has been flooded with threads reporting a variety of issues and feature requests.
More seriously, some are already probing for vulnerabilities, though at least one has been reported responsibly.
Weasyl appears to be hand-coded, raising the spectre of security holes, although past experience may have been enough to encourage the use of basic precautions.
Find the full article here: flayrah – furry food for thought
Creative Commons: Full post may be available under a free license.