Author: Fred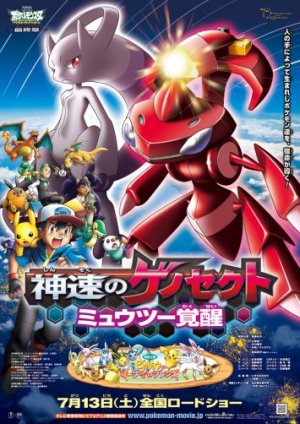 Love it or hate it, you gotta admit that Pocket Monsters, a.k.a. Pokémon, are anthropomorphic. In Japan, "monsters" are any fantasy animals; "pocket monsters", like Pikachu, are monsters small enough to fit into your pocket – although since they were introduced almost twenty years ago, there have been some giant Pokémon as well.
The annual Pokémon theatrical movies started in Japan 16 years ago and are still being churned out, but in America they have gone direct to TV for the last few years. This year's, Pokémon the Movie: Genesect and the Legend Awakened (96 minutes), will premiere in English on the Cartoon Network on October 19, at 12:30 p.m., Eastern Standard Time. It will follow last year's movie, Pokémon the Movie: Kyurem vs. the Sword of Justice at 11:00 a.m., if you haven't seen that yet.
When big trouble threatens the big city, it's up to Ash, Pikachu, and their friends to stop it!
Find the full article here: flayrah – furry food for thought
Creative Commons: Full post may be available under a free license.