Author: Fred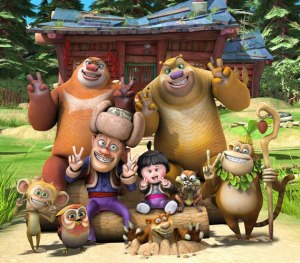 Amid Amidi reports on the Cartoon Brew website that China's first CGI feature, the 70-minute Boonie Bears: Homeward Journey, is coming to the U.S. on January 6.
Didn't China already produce a CGI feature, 2011's Kung Fu Panda ripoff Legend of a Rabbit? Apparently nobody wants to talk about that. (Totalitarian nations are very good at rewriting their history.)
If three days sounds like very short notice, it's because Boonie Bears: Homeward Journey will not be a theatrical release. It's coming direct-to-DVD. What's more, this was not even a theatrical release in China. It was a Chinese TV special last Spring.
Find the full article here: flayrah – furry food for thought
Creative Commons: Full post may be available under a free license.