Author: Fred
Fred Patten will have a new anthology, Anthropomorphic Aliens, on sale at Anthrocon 2014. The 301-page book, published by FurPlanet Productions, presents eleven short stories and novellas featuring "furry" aliens from 1950 to 2013: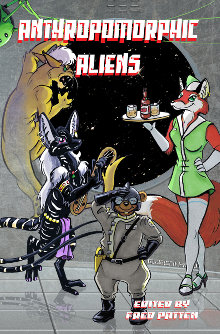 The wraparound cover is by Roz Gibson.
Find the full article here: flayrah – furry food for thought
Creative Commons: Full post may be available under a free license.